~~ Thank You for Viewing Our Products ~~
Kayak Supplies, Rods, Reels, and More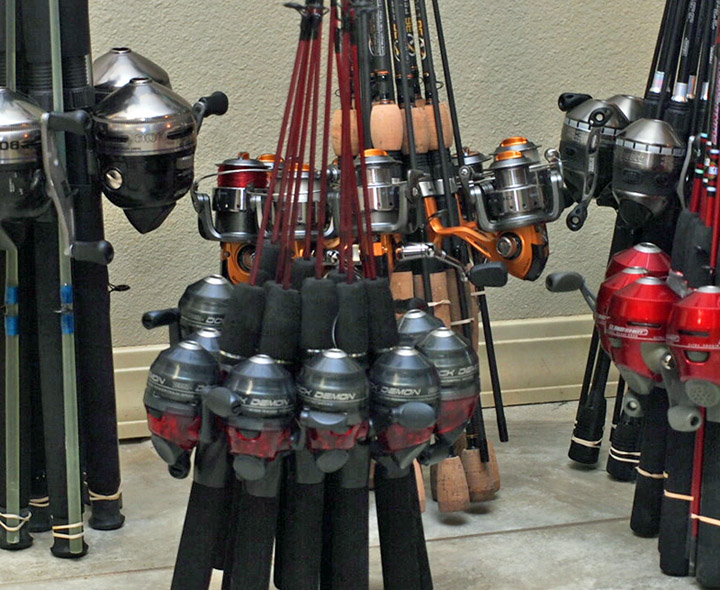 Rod and Reel Combos - Hammerhead Kayak Supply
Spinning Rods Rigged and Ready
Our products were chosen with kayak fishermen in mind, but can meet any fishing situation, whether you fish from shore or boat. We offer kayak safety gear, such as paddle and rod leashes, power supply systems for powering fish finders, rods, reels, and combos and much more. We are a new company and our list of equipment is always growing. Whether you fish for trout, catfish, bass, bluegill, bull reds, sea trout, snook and more, we have something for you. 
Our Products will Help Get Kids Fishing!
Father and Son Fishing Together
Hammerhead Kayak Supply is very active in getting young people fishing. Fishing is not only a relaxing pastime, but we believe it has the power to change the course of a young person's life. Many young people have fallen in love with the sport of fishing and their spare time is spent on the water. They can even learn the importance of conservation and caring for the environment.
For this reason we want to put a rod and reel in every young person's hand. We have great prices on beginner combos and at different times of the year we will be offering specials to help get kids fishing. Whether you need one rod or a hundred, we've got you covered.
If you are the owner of a Christian Summer Camp, Boys or Girls Club, Fishing Club, or any group and need to stock up on your fishing gear, please contact me. I can help.
Be sure to bookmark Hammerhead Kayak Supply.
---
---
---
---
---