RailBlaza StarPort Bases


For All RailBlaza Accessories
A RailBlaza Starport Base is your first step to all of the RailBlaza Gear. The bases are universal and fit all the RailBlaza accessories. You have a few models to choose from.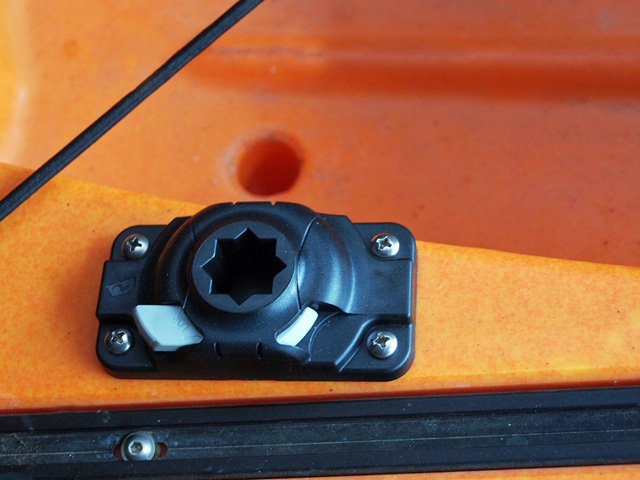 RailBlaza StarPort HD Rectangle Base
RailBlaza Starport Bases
It Begins with a RailBlaza StarPort Base
Railblaza Starport bases are important in that all the Railblaza accessories will need to attach to a base. The bases come in different sizes and shapes to accommodate different sized spaces or locations. The bases are compact to fit in almost any space. All that is needed is a flat surface. 
Accessorizing Your Kayak
RailBlaza is the manufacturer of many kayak fishing accessories. Everything from lights, rod holders, rod clamps, tool platforms, camera booms and mounts, fish finder mounts and more. The thing they all have in common is that they need a StarPort Base. The bases are what attaches the accessory to your kayak.
The RailBlaza StarPort bases are universal. Every RailBlaza accessory can be used with any base you choose. 
Professional Equipment for Every Level of Fisherman
Whether you consider yourself a pro at kayak fishing or a novice, RailBlaza equipment is designed to make your fishing more enjoyable. It allows you to customize your kayak by mounting equipment anywhere in the kayak you choose. You can set your kayak up for trolling by attaching in a reverse facing position using the Railblaza Tracmount or for still fishing using a single rod holder attached to a base. The options are endless. 
The whole purpose of customizing your kayak is to add the equipment you want and use in the location you want them based on how you fish. No two kayaks will be the same. 
Railblaza Starport Bases can be mounted to slide on tracs if you have a kayak equipped with them. The Wilderness Systems Tarpon series and others have factory mounted tracs and the bases can be mounted to slide and tighten in any place along the trac. 
Viking Kayaks already come equipped with one Railblaza Starport Base mounted on the back that can hold a camera mount or flag.
---
RailBlaza StarPort back to Hammerhead Kayak Supply Home