SJ4000wifi Action Cameras
Capturing Every Exciting Moment

Gently Handling a White Marlin
This is the camera that made SJCam famous. The SJ4000wifi Action Camera is one of the finest action cameras on the market. Small, lightweight, and portable, these action cameras can go anywhere you can go.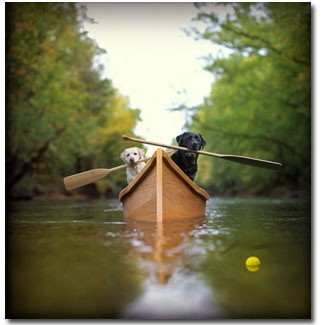 Canoeing with Dogs
Whether it is skydiving at 6000 feet or videoing the action from underwater, these cameras can do it all.  The best part is the affordable price that is doable on almost any budget. (Photo above by Omar Parguera)

Never miss the action again. Now you can bring home the action for all to see.  Mounted on the Railblaza Camera Boom or shorter mounts, you can video the action at true 1080P HD at 30 - 120 fps depending on the camera model. These camera even come with WiFi so the camera can be operated remotely by your phone and even upload videos from your camera to your phone and then to facebook if you choose. You can't beat it. Check out the SJ4000wifi and its features.

---
SJ4000wifi Features
SJ4000wifi
SJCamcorder - SJ4000wifi Features
Wide angle 170 degree lens

Water Resistant Case (included) for Underwater Video

Multiple Video Recording Formats - 1080P/720P/WVGA




Video via 12Meg CMOS Censor




Multiple Still Shot Modes

Can Operate as Motion Activation Camera

Can be used as a Car Dash Camera

Video Resolution:1920*1080P 30fps / 1280*720 60fps / 848*480 60fps / 640*480 60fps

Slot for Micro SD up to 32gb

USB 2.0 HDMI HD Output




80 Minute Battery Life

WiFi Enabled - Operate Remotely from Phone

Transfer Videos/ Stills to Computer or Phone via wifi

Battery and Charger

Can Video while Charging

Multiple On-Screen Menu Settings

Easily Mounted on Kayaks, Bikes, Motorcycles, Helmets, etc.



All Accessories Included in Box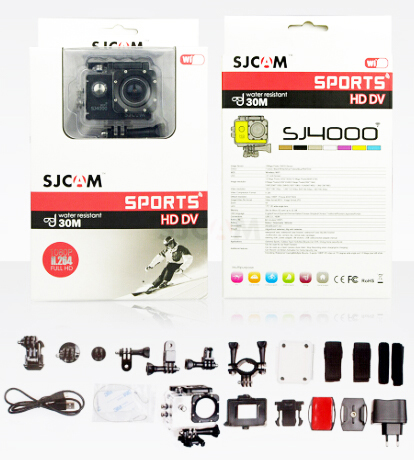 Standard Accessories for SJ4000 and SJ5000 Cameras


12 Meg SJ4000 Action Camera

with WiFi with  Battery


Wa

terproof Case - Waterproof down to 30 meters

Waterproof Case Bracket

Waterproof Case Clip

Bicycle Bracket

Tripod Camera clip

Belt Clip

Multi-function Clips

Waterproof 3M Helmet Seat Pads and Clip

USB Cable

Power Adapter

Bandages and Cleaning Cloth

Manual

Spare Waterproof Housing Cover

2 SJCam Stickers



Reminder: Camera Mounts onto Railblaza Model 600 Camera Boom Using the Tripod Camera Clip included with the SJ4000,

SJ4000Plus, and the SJ5000 Cameras

.

Railblaza Camera Boom Sold Separately or you can purchase the kayak video package above that includes the video boom.

(See Photo a

bove

)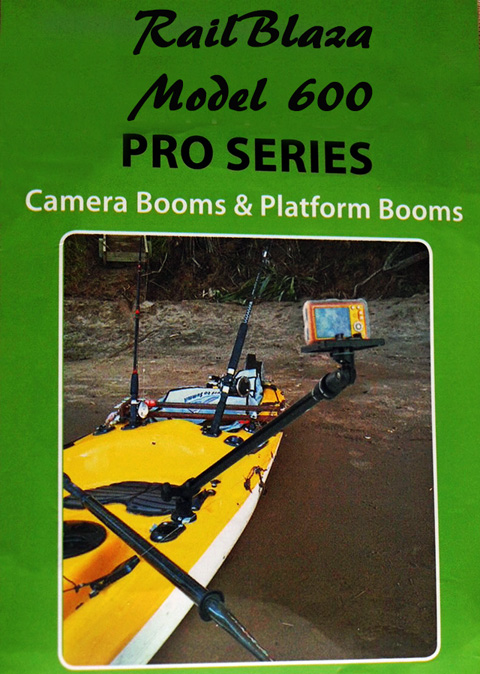 Railblaza Model 600 Camera Boom
The SJ4000 is the camera that made SJCam Company famous. This SJCamcorder will change the way you view the outdoors. It will add a degree of excitement to all you outdoor activities because they can be captured on video.

Now that once in a lifetime catch can be seen by all. The largemouth bass that almost got away, but is now forever memorialized on a disc. The shark that came within feet of your kayak and the bull red that pulled your kayak around the marsh for 5 minutes. It can be more than stories verbally told. It can be seen by all, shared with family or put them on youtube or your website. Don't miss out on the action and allowing others to watch it over and over again. 

How to Use Wifi
This product can connect to a mobile phone with Android or IOS system and also a computer with wifi.
Download and Install the SJCAM software onto you phone by searching SJCAM via Google Play or your App Store on your phone.
You may need to restart your computer. Then press wifi on your camera, wifi icon will display on phone- SJ4000wifi.
Use you phone to connect to SJ4000wifi, initial password "12345678" will display on camera screen.
When Wifi is connected, Wifi Connection Ready will display on camera.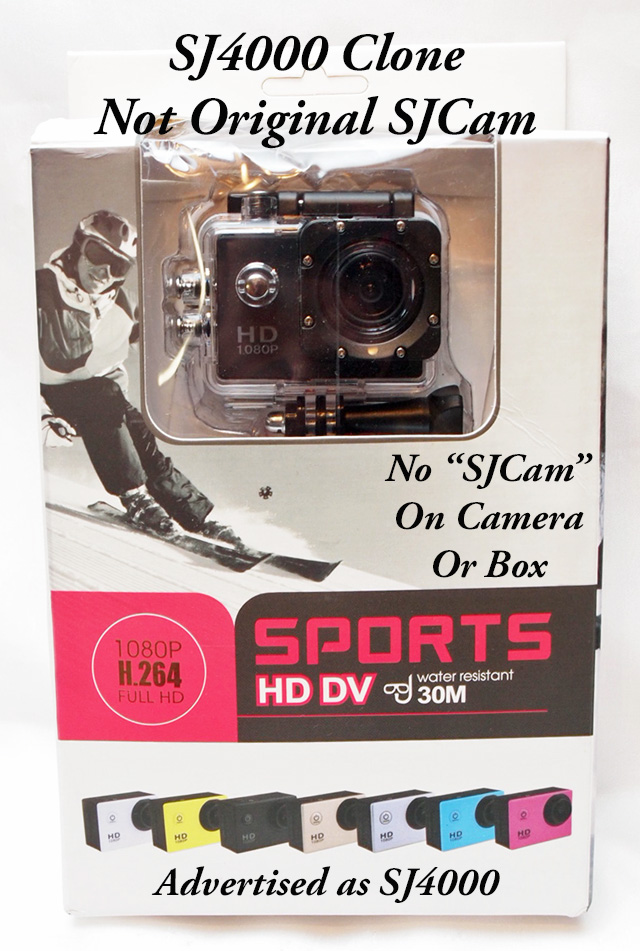 Fake or Cloned SJ4000 Camera
Don't Be Fooled By SJ4000 Fakes
Ever since the SJ4000 won the hearts of its users, many overseas companies have tried to copy it. In fact, in the listings they even say it is a SJ4000 in an attempt to capitalize on its popularity.
However, these companies are producing SJ4000 Fakes, often called "Clones". They look just like the SJ4000, but do not have the words "SJCam" or SJ4000" on the camera box or camera itself. This is important to know because many have thought they were purchasing an original SJCamcorder only later to find it was a fake.
Look at the photo. (Click on the photo to see a larger image) I purchased it online and this camera was advertised as an SJ4000. (To be fair, at the bottom of the listing it did say once "Not a SJCam". The box is almost identical to the box of the SJ4000. However, please notice that the words SJ4000 is not on the camera front or on the box. While they can apparently can get away with listing it as a SJ4000 in their ads, they cannot print it on the camera or the box.
What is wrong with fakes, you ask? It is not that they don't work, because they do. If you purchase a fake, you are getting an inferior camera with often very poor video quality and features. You don't get filmware updates, support, etc. It seems the only camera they are copying is the SJ4000. As far as I know no other SJCamcorder is being copied.
I intentionally purchased this fake online and paid $35.00 for the camera. That price included the shipping from China. For $35.00 you will get a $35.00 camera. It is not reasonable to expect the quality of a more advanced camera at that price.
"Your Purchase Helps Promote Kayak Fishing Around the World"
---
SJCamcorder back to Hammerhead Kayak Home