- Zebco Reels -
Still Lighting Fires in
Young Fishermen's Hearts

Zebco 733 Spincasting Reel
The Zebco reels have held an important place in my childhood as well as many young people's lives. I was especially fond of their spincasting reels. Zebco is one of the most recognized names in fishing and a starting point for many young fishermen. I was 6 years old when I caught my first fish using a Zebco 202. Probably much like you, I used spincasting reels into my early teen years. My favorite was the Zebco 33.
Zebco's continued popularity, as far as I can tell,  is not the result of advertising. In fact, I can't remember seeing an ad in recent years specifically targeting any Zebco spincast reel. They don't need to. Zebco reels have instant name recognition, even among non-fishermen. I just know that many young fishermen, like myself, cut their teeth on Zebco equipment.  Here are some of my experiences.

The Zebco Reel and My First Fish
At 6 years old I was a skinny, wiry little guy that didn't weight 60lbs soaking wet. I grew up in Southwest Louisiana not far from the swamps and marsh. Mosquitoes, snakes, crawfish and alligators were part of the landscape. I assumed everyone had them. I still remember running after the mosquito fogger truck that passed though the neighborhoods every summer. We loved the smell of the chemical. I'm sure my teachers would say that explains a lot.

On my first fishing trip with my dad, my uncle Tommy, and my Grandfather, we were fishing a canal that fed the marshes.  My dad set up my rod and after putting a worm on my hook, I tossed my worm and bobber into the canal.

Minutes later the bobber disappeared under water. It was followed by a roar of excited shouts "Reel it in, Russ!" I was on cloud 9. My very first fish I learned was a redear sunfish! Man, it was beautiful. Landing this fish ingnited something inside of me that is still burning to this day. The rod and reel I was using was a Zebco 202 combo.
That Zebco 202 reel felt like pure gold in my hands and became my passport to the new and exciting world of fishing. I used that plastic reel on the jetties on the Gulf at Cameron, LA and elsewhere in the swamps, canals and freshwater ponds. It was great!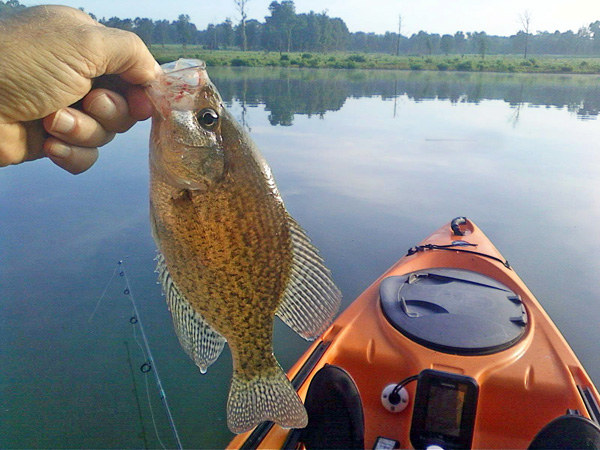 A few years later, at the neighborhood store around the corner from my house, I remember seeing a shiny metal reel in the display case. Through the glass I could barely see the words - Zebco 33. The clerk let me hold the reel for a bit. I imagined that metal reel could handle any fish I could catch.  "If only I had this reel, no fish would be safe", my young mind concluded. I started saving for it. In those days a glass coke bottle had a 5 cent redemption value. I started collecting them everywhere I could. After a few months I had collected enough to buy the Zebco 33. That summer was amazing and my reel got a lot of use.

Just before my 13th birthday my Uncle Noel took me a two week vacation to Florida for a fishing trip in Destin Bay. It was incredible. By day we trolled for bluefish and at night we fished from a low bridge over the bay. When the adults didn't feel like fishing, I would put some live shrimp in a styrofoam cooler and walk over to the bay. I waded up my waist, casted out and caught sea trout hand over fist. I can tell you that fish never tasted so good.

At night from the bridge I watched as people would catch fish, and if they weren't too big, would haul them up to the top. Everything from perch and sheepshead to small sharks. One evening while fishing on the bridge, I hooked in something big.  In my few years of fishing experience it was certainly the biggest fish I had ever hooked. The fish would pull out twenty feet of line and I would reel it back in. Eventually the 12 lb line broke and I lost the fish. However, my trusty Zebco 33 didn't fail.

Not long after my Florida trip I put away my Zebco reel and rod. I purchased a spinning reel and rod and later a baitcasting reel. These days I don't use spincasting reels that often, but they always hold a special place in my heart. I will use them again as soon as my grandson is able to fish. I can't wait!

If you get a chance, take a child fishing. A Zebco 202 is inexpensive and may be the very thing that will start a fire in that child's heart. I still remember all the adults that took me fishing.  It is something I will never forget. You can make a great memory for someone else that will last a lifetime.
Facts About Spincasting Reels
Zebco reels are some of the easiest to learn to use and are perfect for children and for adults who are new to fishing. Zebco reels lead the way with several combos in the youth category.  For adults, there are more beefy reels to haul in large catfish or other game fish.

The video below shows a Trinidad California Rockfish Kayak Fishing Tournament. One of the fishermen is using a Child's Barbie Fishing Rod and Reel to catch Rockfish. It was done as a joke, but it shows that even one of these small rod and reel combos will get the job done in a pinch. I think it's great!

While the gears of spincasting reels are usually not as beefy as some spinning and baitcasting reels , it is a misconception that spincasting reels can only handle small fish. The video above shows this point.

Now days, many Zebco reels have multiple stainless steel bearings for smoother action.

Spincasting reels are similar to spinning reels in how they operate. However, spincasting reels have a small pin that catches the line and wraps it around the spool.
Zebco spincasting reels are primarily associated with recreational fishing. On the down side, most pros do not use spincasting equipment, in part, because the retrieve is too slow.  Spinning and baitcasting reels can have 5 to 7 revolutions per turn of the reel handle, most spincasting reels at best are around 3 to 4 revolutions per handle turn.

Although they are getting better, most spincasting reels can't hold up to the rigors of competitive fishing. However, they are perfect for recreational and non-competitive use. You can buy a lot of spincasting combos for the price of one pro baitcasting reel.
Quantum® is a division of Zebco and make pro quality reels and rods.
Kayak Russ <ᵒ)))<

www.hammerheadkayaksupply.com
---
Kayak Fishing and the Biting Deer Fly - How to Stop Them!
Zebco Reels back to Hammerhead Kayak Supply Home