How to Contact Us
Please choose one of the methods below to contact us.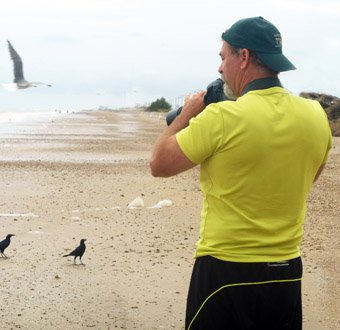 We value our visitors. Your questions and comments are very important to us. Our customers and visitors are the foundation of our business. Please feel free contact us about an questions you have or to give us your opinion. 

We make every effort to respond to your inquiry within 48 hours. If your request is urgent, please indicate that when writing. 
Please Send Me Your Fishing Tips and Techniques!

We love kayak fishing and make every effort to get on the water as often as possible. We fish lakes and rivers in Southern Missouri, Arkansas, and other southern states. We also try to get to the Gulf as often as possible for Bull Reds! I love the Mobile Bay area of Alabama (and hope to relocate there someday soon). 
If you have any successful tips or techniques you feel comfortable sharing, please send them. I love to hear about tried and tested techniques. 
If you agree, we might share your techniques on our website and give you the credit. If we use your tips we will send you a free T-shirt with the prestigious Hammerhead Kayak Supply logo.
Kayaking and kayak fishing is still a fairly new sport and the majority of people I talk to are new to kayak and kayak fishing. Knowing how to catch fish especially in a new location can be challenging. Your tips can be extremely helpful to many fishermen. 
Contact Us Guidelines for
Kayak Equipment Suppliers and Wholesale Inquiries
If you a business and are asking about wholesale purchases of various kayak paddle leashes, rod or gear leashes, please supply the correct contact information. We will contact you regarding the specific items you are interested in. 
If you are a kayak equipment supplier, we would love to hear from you. Again, please include all the information we need to access your site, including contact information.
Thank You!
---
For Contacting Us by Phone:
We're Sorry, but Phone Number for U.S. Residents Only Please!
Outside of U.S. Please Use our "Contact Form"
(If needed, we can translate other languages using google translate)
Contact: Russ James
Phone: 417-274-2000
Office Hours: 9:00am to 4:00pm Monday - Friday
If no answer, please leave a message. We may be fishing and are not able to get phone service. We will return your call as soon as possible.
Please Note: Your personal information is safe with us. We will never sell or share your information with anyone. 
---
Contact Us back to Hammerhead Kayak Supply Home